Good Shepherd
Lutheran School
Premier Early Childhood Education
Welcome to our website. Good Shepherd is the leading Christian preschool in the greater Plainview area, providing a range of fully-licensed, year-round preschool and summer camp programs for children ages eighteen months through five years. Our specific early childhood educational offerings include toddler programs, nursery school, and pre-kindergarten classes. Serving the Plainview community since 1956, we are recognized as a School of Excellence by the Evangelical Lutheran Education Association and as a Lutheran institution, we welcome children and families of all faiths and backgrounds.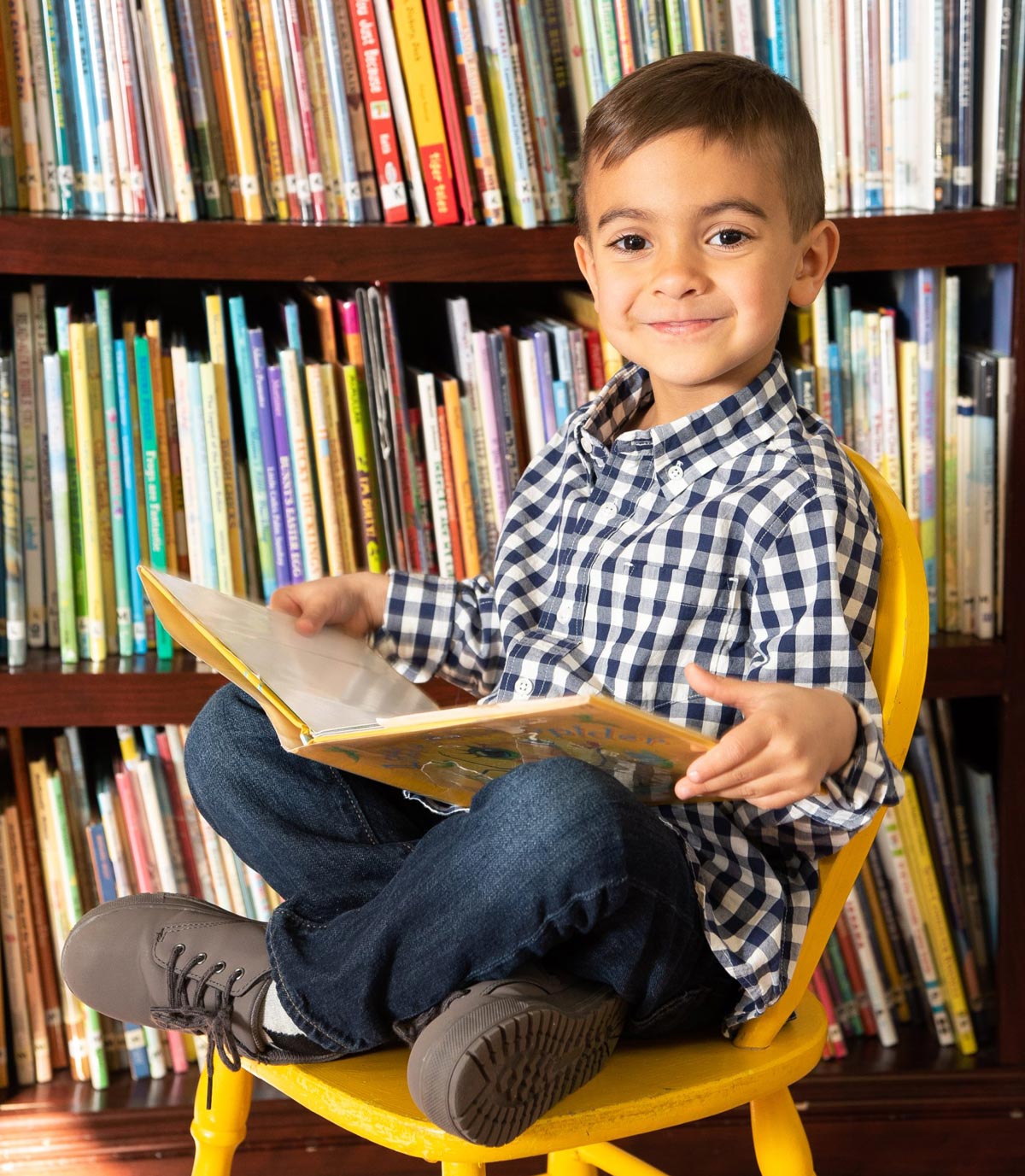 We strive to create a safe and inspiring environment for education and growth, while encouraging the development of a positive self-concept for each child. We invite you to explore this website to learn more about us; including the various preschool and daycare programs we have to offer, our spacious and well-equipped Plainview facility, our talented teachers and staff, and the love we share every day with the children who come through our doors.
Located on five acres, our campus includes the school building with spacious classrooms, gymnasium, and library, a large fenced-in playground set away from the road, the church, and meeting cottages. We are fully air-conditioned. These facilities provide a safe, spacious, and attractive setting for the children.

A low student/teacher ratio is one of the significant advantages Good Shepherd provides. Class sizes meet the requirements of the N.Y. State Office of Children & Family Services.

School families are always welcome to participate in the worship life and activities of the parish and are also invited to call on our parish pastor if they are in need of pastoral care.
Learn More
What's Going On At Good Shepherd
Looking forward to summer? We are too! Click to download the registration form for our summer program this year, or contact us for more information!

Please click to download the application, and feel free to contact us with any questions!
Questions? Send Us A Message!
We know that where your child begins their learning and development outside of the home environment makes all the difference in shaping their future, and this is not a responsibility that we take lightly. 
We have limited availability in some of our preschool offerings for the current school year, and are more than happy to accept admission for new students at any point during the school year.
If you are currently a parent of an enrolled student, we hope you will bookmark this site and come back often to keep up to date on our preschool's events and activities.
If you are a prospective parent searching for a preschool or full-time child care center in the Plainview area, we invite you to schedule a tour of our facility, talk to our current parents, and discover how we can meet your family's needs.